5 Reasons to Consider a HAFA Short Sale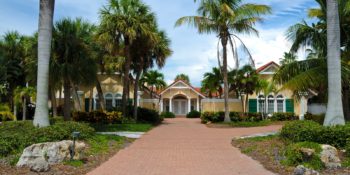 The Home Affordable Foreclosure Alternatives (HAFA) program is a subset of the federal Home Affordable Modification Program (HAMP). HAMP was designed to help homeowners restructure their loans with their existing lenders.  There is also a program called HARP (Home Affordable Refinance Program) under the same umbrella of federal programs, which is designed to help underwater homeowners refinance.  HAFA is the program which covers the short sale and deed in lieu options.
In order to enroll in HAFA, you must be eligible for HAMP. Being eligible does not mean you qualify for a HAMP loan modification, it just means you meet the threshold eligibility requirements for the program.  In order to enroll in HAFA, you must complete an RMA form (Request for Modification and Affidavit), and once it is determined that you are eligible for HAMP, you can elect to do a HAFA short sale rather than a HAMP loan modification.
The HAFA program offers important benefits to short sale sellers:
1. $3000 HAFA short sale seller relocation incentive. This HAFA short sale program benefit simply can't be beat.  Three thousand dollars in your hand upon close of escrow.  For those in extreme financial distress, the $3000 can provide a deposit on a rental and much needed help with the expense of moving.
2.  HAFA Short Sale Agreement. One of the other great benefits of HAFA is that you can apply for the program and know that you are approved for a HAFA short sale before you list your home for sale.  After you apply, the lender will order a valuation of the home and determine your eligibility for the program.  If approved, you will be issued a Short Sale Agreement (SSA) that will allow you 120 days to market the home and a pre-approved price.
3. Pre-Approved Pricing. Before issuing the Short Sale Agreement, the bank will order a valuation of your home, either through a Broker Price Opinion (BPO) or an appraisal (to their credit, Bank of America uses appraisals instead of BPOs).  Once you have been approved for a HAFA short sale, you will receive a Short Sale Agreement which will have a pre-approved price that the bank will accept.  So, there is no guessing at that point about what the bank will take for the home.
4. No foreclosure sale during HAFA marketing period. The HAFA program offers a guarantee of no foreclosure sale while you are in the 120 days marketing period. Many short sale sellers turn to a short sale as an option only after their efforts to modify their home loan have failed or produced a less than optimal result. Accordingly, they may already have a Notice of Default or Notice of Trustee's Sale filed by the time they decide to pursue a short sale.  The HAFA short sale program offers the guarantee that the home will not be taken back in foreclosure during the 120 day marketing period.
5. Guaranteed waiver of deficiency from participating first mortgage lenders. HAFA offers certain protections to short sale sellers, including a waiver of deficiency on the participating first mortgage.  Deficiency waivers from second mortgage holders must be negotiated under HAFA, it is not guaranteed.  However, recent changes in California law (Senate Bill 458), gives more protection to California residential short sale sellers regarding deficiency waivers than the HAFA program provides.
Before deciding whether to short sell your home, it is essential that you obtain legal and tax advice, and consult with an experienced local short sale agent. If you are considering a short sale of your Santa Maria, Orcutt, or Nipomo home and would like a no cost short sale consultation, please call my office to schedule a meeting or a telephone consultation at (805) 938-9950.
Tni LeBlanc is an independent Real Estate Broker, Attorney, and Short Sale Agent. She is a Certified HAFA Specialist (CHS) serving the Santa Maria, Orcutt and Five Cities area of the Central Coast of California.
* Nothing in this article is intended to solicit listings currently under contract with another broker. This article offers no legal or tax advice. Those considering a short sale are advised to consult with their own attorney for legal advice, and their tax professional for tax advice prior to entering into a short sale listing agreement.  Any and all  program benefits described are subject to change.
Copyright© 2012 Tni LeBlanc *5 Reasons to Consider a HAFA Short Sale*