I'm Getting a Divorce Will that Qualify me for a Short Sale?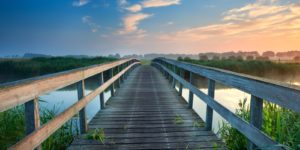 Yes, most short sale lenders consider divorce a hardship. Getting a divorce or dissolving a domestic partnership is generally considered a valid reason to apply for a short sale.  Chances are your lender will want to see some proof of the impending divorce or dissolution such as a copy of the initial paperwork filed with the court.  Even if they do not request it, I've found that providing supplemental and supporting paperwork will boost the strength of your file.  You should also mention the reason you are requesting the short sale in your hardship letter.  Be aware that even if divorce or dissolution is the reason for the hardship, your lender may still request your financial documents for their file.
If you are considering a short sale of your Santa Maria, Orcutt, Nipomo, or Arroyo Grande home, you should seek out an experienced short sale agent to guide you through this process.  If you would like a short sale consultation, please call my office to schedule a meeting or a telephone consultation at (805) 938-9950.
Tni LeBlanc is an independent Real Estate Broker, Attorney, Short Sale Agent and Certified Distressed Property Expert (CDPE) serving the Santa Maria, Orcutt and Five Cities area of the Central Coast of California.
*Nothing in this article is intended to solicit listings currently under contract with another broker.  This article offers no legal or tax advice.  Those considering a short sale are advised to consult with their own attorney for legal advice, and their tax professional for tax advice prior to entering into a short sale listing agreement.  Mint Properties is not associated with the government, and our service is not approved by the government or your lender. Even if you accept this offer and use our service, your lender may not agree to change your loan.
Copyright© 2011 Tni LeBlanc *I'm Getting a Divorce Will that Qualify me for a Short Sale?*