5 Reasons Why Short Sales Aren't Always Short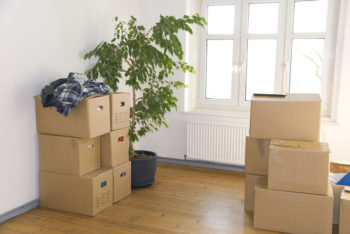 1)
The Bank/Servicer.
  "Banks" are the most often cited reason for delay on short sales.  Processing a short sale can easily be accomplished in one month, but some banks simply bungle files.  They lose documents, they lose files, they re-assign files too often, or they never assign files to start.  In addition, some banks are now using third party servicing companies to process their files which adds another layer of bureaucracy.
2) The Investor or Mortgage Insurer.  The investor and/or mortgage insurance company can be the reason for the delay as well.  After the short sale application is reviewed by the bank and initial negotiations have taken place, files can be submitted to the investor and/or mortgage insurer for a final review.  Some of these entities take 30-45 days to issue approvals.  Extensions can also be difficult  — I've actually received an approval of a 7 day extension request on the 8th day.
3) The Appraisal or Broker Price Opinion.  The bank orders a valuation of the property to make sure that they are recovering
an acceptable amount for the asset.  Some banks are now using appraisals, but others still rely exclusively on a Broker Price Opinion (BPO) or multiple BPOs.  If the valuation is not accurate, it could take additional time to convince the bank otherwise.  That additional time could amount to a significant delay in processing the short sale.
4) The Buyer.  The buyer backs out because they got tired of waiting.  This is a very common occurrence.  Short sale approvals are often issued to one particular buyer.  It is not unusual for the bank to do some investigation as to whether the buyer is an arm's length buyer, i.e., not your cousin or your business partner.  If the buyer backs out, you have to begin the short sale process over again.
5) The Seller.  Sellers in distress can be their own worst enemy.  They are often slow to provide the necessary documents for the short sale.  Some documents have to be requested from third parties and take time to receive.  Other documents must be compiled by the seller, like current profit and loss statements (if self employed), the financial statement, and the hardship letter.  Often short sale sellers are so overwrought about their financial situation that compiling the necessary paperwork is very difficult for them.  This can also add to delays.
If you are considering a short sale of your Santa Maria, Orcutt, Nipomo, or Arroyo Grande home, you should seek out an experienced Short Sale Agent to guide you through this process.  If you would like a short sale consultation, please call my office to schedule a meeting or a telephone consultation at (805) 938-9950.Tni LeBlanc is an independent Real Estate Broker, Attorney, and Short Sale Agent.  She is a Certified Distressed Property Expert (CDPE) and Certified HAFA Specialist (CHS) serving the Santa Maria, Orcutt and Five Cities area of the Central Coast of California.*  Nothing in this article is intended to solicit listings currently under contract with another broker.  This article offers no legal or tax advice.
Those considering a short sale are advised to consult with their own attorney for legal advice, and their tax professional for tax advice prior to entering into a short sale listing agreement.  Mint Properties is not associated with the government, and our service is not approved by the government or your lender. Even if you accept this offer and use our service, your lender may not agree to change your loan. If you stop paying your mortgage, you could lose your home and damage your credit rating.
Copyright© 2011 Tni LeBlanc *5 Reasons Why Short Sales Aren't Always Short*