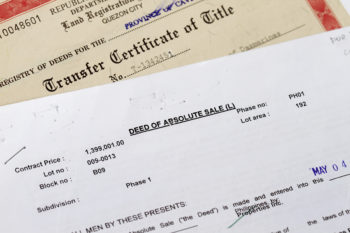 Items Needed for a Short Sale*
Basic Items Needed
•Signed authorization to receive and convey information.
•Recent statement from each mortgage loan.
Hardship Letter
•Must be signed and dated and have loan number on each page.
Should one page in length ideally
Financial Statement
•Signed, dated, and have loan account number on each page.
•List of monthly income and expenses.
Two Paycheck Stubs
•Consecutive & recent pay stubs (within 45 days if possible).
Rental Property Owners
•Copy of all leases
Two Months Bank Statements – Checking and Savings
•Statements should be consecutive and ALL pages included.
•If the page says 1 of 8 – all 8 pages even if they are otherwise blank.
•Statements should be the most recent statements (within 45 days if possible).
•Statements cannot be online print outs unless that online statement is a .pdf of a paper statement.
It must be the actual statement with your name and address at the top.
Two years Tax Returns
•If you have not filed your 2011 federal tax return, a copy of your extension form for 2011 and your 2010 & 2009 federal tax return copies.
State tax return copies are generally not required.
•A copy of your W-2's for 2011 & 2010.
•If you have not filed 2011, W-2s for 2009, 2010, & 2011.
If You Are Self Employed
•A profit and loss statement year to date (within 45 days).
•If you did not provide your 2011 tax returns I will also need a profit and loss for 2011.
•Last 2 months consecutive bank statements for business checking.
Signed 4506-T Form
•A signed 4506-T form authorizing 2010, 2011 to be pulled by lender.
•If you have not filed 2011, it should authorize 2009, 2010, & 2011.
HAFA Items (HAFA Short Sales Only)
•Frank Dodd Certification
•Request for Modification and Affidavit
•Current recent utility bill in your name at the address
Tni LeBlanc is an independent Real Estate Broker, Attorney, and Short Sale Agent.   She is a Certified Distressed Property Expert (CDPE), Short Sale and Foreclosure Resource (SFR) and Certified HAFA Specialist (CHS) serving the Santa Maria, Orcutt and Five Cities area of the Central Coast of California.
*This list is not meant to be exhaustive and complete.  It is typical for lenders and investors to have their own specific forms.   Some lenders require additonal information and documents.  Nothing in this article is intended to solicit listings currently under contract with another broker.  This article offers no legal or tax advice.  Those considering a short sale are advised to consult with their own attorney for legal advice, and their tax professional for tax advice prior to entering into a short sale listing agreement.