5 Fun Facts About Fannie Mae Short Sales
Is there anything fun about short sales?  Well probably not a lot.  But certainly, they are more fun when they are approved quickly.  Some of my favorite short sales have been on Fannie Mae loans.  I've had a Fannie Mae streamlined short sale with Bank of America that was approved in 22 days with a seller incentive paid and no financial documents required.  And my best CHASE short sale to d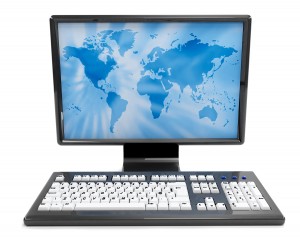 ate was on a Fannie Mae file.  I've also received prompt approvals on Fannie Mae short sales serviced by Rabobank, Seterus, and Wells Fargo.  The key difference between a Fannie Mae short sale and a short sale with a different investor is that Fannie Mae demands accountability and responsiveness from servicers when processing their short sale files, and that makes Fannie Mae short sales more fun than your average short sale. Here are 5 Fun Facts About Fannie Mae Short Sales:
Fannie Mae Loan Look Up Tool – Unlike other short sales where determining who the investor is can be a challenge, Fannie Mae makes it easy and with their Loan Look Up Tool which is right on the web.  Your loan may be serviced by Wells Fargo, Nationstar or Bank of America, but the identiity of the investor is often difficult information to obtain quickly.  However, Fannie Mae makes this information easily accessible.
Fannie Mae Resource Center – Yes, Fannie Mae has a resource center help desk!  And, they are helpful!  I've called several times and also directed clients to call over servicer related issues, and we received quick responses and results!   And in addition to the consumer Resource Center, Fannie Mae rolled out the Fannie Mae Short Sale Assistance Desk for cooperating MLSs so that real estate agents can have even more direct access to them on their short sale files.
30 Day Response Time. That's right, Fannie Mae does not believe in a never ending short sale approval cycle.  On April 25, 2012, they issued new guidelines for servicers that require that a response be issued within 30 days of receipt of a complete short sale application.  That response can be a counter offer, a notification that the file is still under review, an approval, or an approval with conditions.  But it requires a RESPONSE of some kind within 30 days.
Fannie Mae will pay 6% commission to your short sale agent. There is no guessing game with regard to agent commission on Fannie Mae short sales.  They will allow your real estate agent to be paid up to 6% commission as a part of the transaction.  No arguing, fussing and fighting about it.  It is a published guideline that servicers must follow and they do not allow them to negotiate the fee below 6%.
Fannie Mae has a formula for paying second mortgages.  Fannie Mae will pay a second lien holder 6% of their unpaid balance (up to a maximum of $6000) to participate in the short sale.  Because these guidelines are published and well known it makes the negotiation process with second fairly easy where Fannie Mae owns the first mortgage.  Once you prove to the second lien holder that Fannie Mae owns the first mortgage, they know exactly how much they will receive if they accept the short sale.  They either will or they won't, and my experience says most will.
Before deciding whether to short sell your home, it is essential that you obtain legal and tax advice, and consult with an experienced local short sale agent. If you are considering a short sale of your Santa Maria, Orcutt, or Nipomo home and would like a short sale consultation, please call my office to schedule a meeting or a telephone consultation at (805) 938-9950.
Tni LeBlanc is an independent Real Estate Broker, Attorney, and Short Sale Agent. She is a Certified Distressed Property Expert (CDPE), Short Sale and Foreclosure Resource (SFR) and Certified HAFA Specialist (CHS) serving the Santa Maria, Orcutt and Five Cities area of the Central Coast of California.
* Nothing in this article is intended to solicit listings currently under contract with another broker. This article offers no legal or tax advice. Those considering a short sale are advised to consult with their own attorney for legal advice, and their tax professional for tax advice prior to entering into a short sale listing agreement.
Copyright© 2012 Tni LeBlanc *5 Fun Facts About Fannie Mae Short Sales*