Two Lenders – Bank of America and GMAC – Another Successfully Closed Short Sale!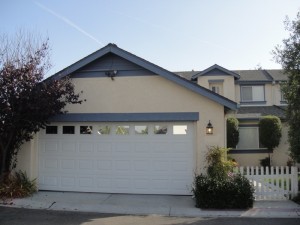 This BofA and GMAC short sale took about 67 days for short sale approval.  It could have been a lot quicker but there were a few bumps in the road.  The first loan was owned by Freddie Mac.  I tried to make the servicer for the first loan, Bank of America, aware that Freddie Mac was using a new version of their standard short sale affidavit.  However, BofA refused to let us use the new addendum, and then weeks later after all four parties, two agents, and escrow agent notarized the first addendum, they asked us to notarize the new one.  <sigh>.   GMAC was very good at processing the file, although there was a bit of a debate about Freddie Mac guidelines, which amounted to about $300 of a discrepancy.  This also took time to resolve.  GMAC did process the file right away, and in fact their approval arrived long before BofA's.  In my experience, Bank of America short sales now take about 45 days for approval, so the fact that there were two lenders may have added about 3 weeks to total approval time.  However, it is more likely that BofA's Freddie Mac short sale affidavit error added that time to approval.  Nonetheless, persistence pays and it was approved and successfully closed! 
Those considering a short sale of their property should obtain legal and tax advice, and also consult with an experienced local short sale agent.  If you are considering a short sale of your Santa Maria, Orcutt, or Nipomo home and would like a no cost short sale consultation, please call my office to schedule a meeting or a telephone consultation at (805) 938-9950.
Tni LeBlanc is an independent Real Estate Broker, Attorney, and Short Sale Agent.  She is a  Certified Distressed Property Expert (CDPE), Short Sale and Foreclosure Resource(SFR), and Certified HAFA Specialist (CHS) serving the Santa Maria, Orcutt and Five Cities area of the Central Coast of California.
* Nothing in this article is intended to solicit listings currently under contract with another broker. This article offers no legal or tax advice. Those considering a short sale are advised to consult with their own attorney for legal advice, and their tax professional for tax advice prior to entering into a short sale listing agreement. Any and all program benefits described are subject to change. Copyright© 2012 Tni LeBlanc *Two Lenders – Bank of America and GMAC – Another Successfully Closed Short Sale!*